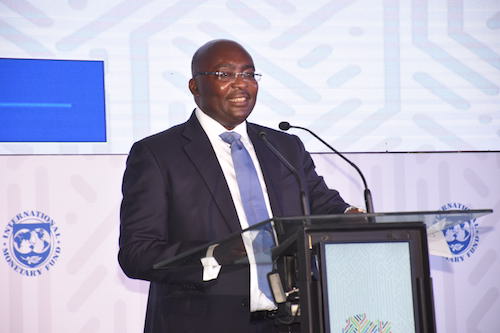 RELIGIOUS tolerance was on display in Parliament on Wednesday night when Muslims and Christians came together to observe Iftar; the evening meal with which Muslims end their daily Ramadan fast at sunset. 
Led by the National Chief Imam, Sheik Osman Nuhu Sharabutu, in attendance were the Vice President, Dr Mahamudu Bawumia, the Speaker of Parliament, Professor Aaron Mike Oquaye, the Majority and Minority Leaders, Osei Kyei-Mensah-Bonsu and Haruna Iddrisu respectively.
Other non Muslim participants included the Parish Priest of the Christ the King Catholic Church, Rev  Father Andrew Campbell, the Parliamentary Christian Fellowship, representatives of the Christian Council and other Christian leaders and members of the Diplomatic Corps.
On the theme, 'Fostering religious tolerance and societal harmony: The role of the Muslim' the gathering known as 'The Night of Power' was the ninth in series. 
The occasion, interspersed with Quranic recitations, was used to say prayers for the three arms of government; thus Executive, Legislature and Judiciary and the entire citizenry. 
Read more from the original article posted here.