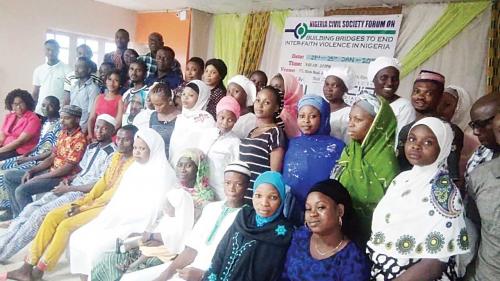 Human Assistance Initiative (HUMAI), a non-governmental organisation has organised a three-day inter-faith dialogue in Mowe, Ogun State, for youths and some groups across the South West and South South geo-political zones of Nigeria.
The dialogue, with the support of King Abdullah bin Abdulaziz International Centre for Inter-religious and Inter-cultural Dialogue (KAICIID) Centre, Austria, is to stem the tide of inter-faith intolerance and violence and to bring women and youths into the mainstream of religious dialogue in the country.
According to HUMAI, the idea behind the forum is also to promote pluralism and develop gender and youth capacities for active participation in interfaith activities/dialogue for peace.The meeting was well attended by Christian and Muslim youth leaders across Southern Nigeria. It enabled them, in an interactive manner, to air their views on the best approaches to end religious intolerance and violence and to map out strategies on how women and the youths from the different faith groups can jointly work together to enhance tolerance and understanding while practising their religions.
HUMAI's National Coordinator, Mr. Ernest Osa Amadasu, noted that freedom of worship was entrenched in the Nigerian Constitution and therefore there was need for Christians and Muslims to respect the religious beliefs of each other to achieve peace and understanding in our different communities. 
Read more from the original article posted here.