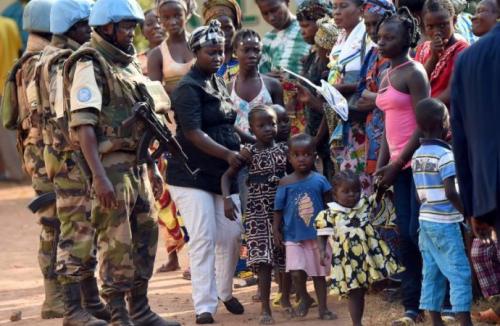 Catholic leaders in the Central African Republic are "outraged" over the calls by a self-styled Church defense group for Christians to carry out revenge attacks on Muslims.
The spokesperson of the self-appointed League for the Defense of the Church, François Nzapakéyé, signed a communiqué July 7, calling on Christians to engage in revenge killing against Muslims.
"Since the beginning of the war, the Church has never stopped from being the target of attacks," the communiqué reads, and blasted the head of the Catholic Church in the country, Cardinal Dieudonné Nzapalainga and the government for failing to address the continued killing of Church leaders in the conflict-ravaged nation.
"Priests and pastors are systematically assassinated," they said in the communiqué, and cited Father Paul Emile Nzalé, murdered during an attack by 200 armed men who struck the Notre Dame of Fatima Church on May 2.
"The priest was assassinated like a dog," the "league" statement said.
The statement also mentioned several other Christian clergymen killed in the country over the past year.
"We, Christians of the Central African Republic want the national and international community to know that we will avenge the killings of the many Church leaders and men of God, killed in the exercise of their functions. Muslims or Christians, we shall see," the "league" threatened.
The bishops responded by condemning the organization, and said they were involved with "anti-Christian activities."
Read more at this link.