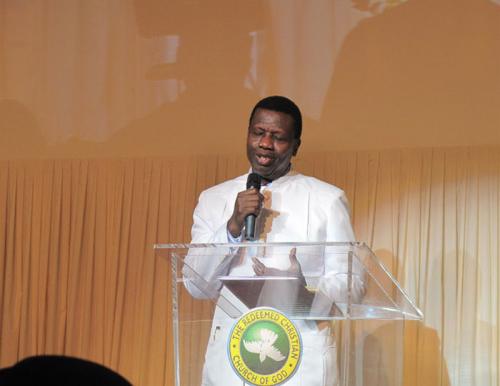 Religious divisions have famously plagued Nigeria throughout its history. However, the triumph of a charismatic Christian movement, coming on the heels of the restoration of democracy in the West African country in 1999, has changed the terms of interreligious and political engagement.
The power of the ascendant Pentecostal movement is such that a University of Kansas researcher of civil society and politics and religion in Africa suggests the country's Fourth Republic, which is about to mark a 20-year milestone, should be termed the "Pentecostal Republic."
"You can't really understand what has happened in Nigeria since the beginning of the Fourth Republic without paying attention to Pentecostalism," said Ebenezer Obadare, KU professor of sociology and former journalist in Nigeria.
In his new book, "Pentecostal Republic: Religion and the Struggle for State Power in Nigeria," published by Zed Books, Obadare chronicles how leaders of the Pentecostal movement have appropriated state power and transformed religious dynamics and political contestation in the country.
Read original article here.